Attics Are All We Do!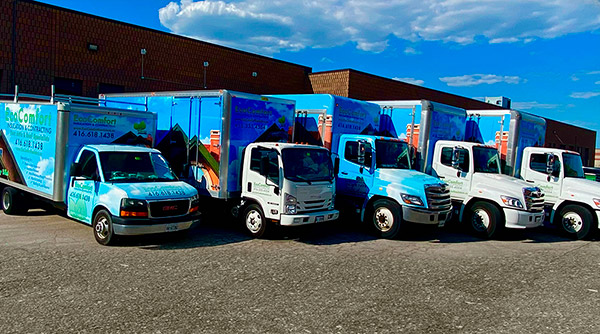 We are Attic Insulation Experts, offering a wide range of Attic & Roof services. We create efficient, healthy, and worry-free attics!
We make your home more efficient and lower your energy costs. Proper Attic insulation saves you money and ensures a more comfortable home year-round. We only use the SAFEST, Chemical-Free, Canadian Approved materials. All our work is Warranted, Guaranteed and Insured After many years of service in the GTA and surrounding communities, we feel confident that we can cater to your needs. We get the job done and we don't just meet expectations; we exceed them. We get so many referrals because we're dependable, knowledgeable and pleasant to work with.
Our crews provide unmatched service, delivering top quality workmanship for all your needs. We're not satisfied with our work until you are.
When professionally installed, attic insulation reduces energy consumption, while saving money season to season. We meet our customers' expectations – we provide unequaled service – and our work is guaranteed. When it's time to upgrade attic insulation, you can rely on EcoComfort.
EcoComfort specializes in attic and roof services. We offer attic insulation upgrades, insulation removal, attic ventilation retrofits, and repairs for attic and roof leaks. We believe in doing the work right the first time, without cutting any corners, and without compromising on quality.
Upgrading Attic Insulation
Upgrading your attic insulation is one of the more cost effective ways to improve overall home energy efficiency. It's also a home improvement that delivers excellent return-on-investment. By upgrading attic insulation, you'll be making a big difference in reducing seasonal utility costs, and realizing major savings on winter heating and summer cooling. In fact, a well-insulated attic will potentially save 30% to 40% on annual utility bills.
If you own an older home, your attic insulation is probably below today's standard, and perhaps even below today's building code. Industry statistics show that older homes are half-compliant when it comes to building code requirements. Beyond anything, upgrading attic insulation will eliminate energy waste, while saving substantial money around the year. As well, a professional upgrade will ensure much enhanced home comfort.
Removing Roof and Attic Insulation
By any definition, older attic insulation will stop providing performance benefits over time. In many cases, your insulation may simply be old, deteriorating, and unproductive. In some cases, attic insulation materials may have been damaged (or contaminated for some reason). Whatever the case, if your attic insulation requires removal, EcoComfort can provide the experience and expertise to do all of the work right the first time.
Removing roof and attic insulation requires a professional touch – this is not a DIY project. Our experts will determine whether your existing insulation needs to be completely removed. We will identify any deficiencies, and recommend repair work and product options for the re-installation. Because performance deficiencies are different in every home, EcoComfort installers will suggest the best approach going forward – guaranteed.
Retrofitting Attic Ventilation
Proper attic ventilation is essential for insulation to perform at peak. It's counter-productive to insulate an attic without ventilating the space appropriately. Proper air circulation throughout the attic will prevent moisture accumulation and will stop condensation from building up in the winter. In the summer, proper attic ventilation will provide a cool roof cavity, which will reduce heat transfer. In short, attic ventilation is key.
For the insulation professionals at EcoComfort, attic and roof ventilation is complementary to attic insulation. Since every attic is unique, we customize the ventilation to suit the space. That's precisely why we offer FREE attic inspection before we start to work. Regardless of the scope of work, we want to make sure that appropriate components are installed – from soffit vents, to ridge vents, to rafter vents, to solar vents.
Repairing Attic and Roof Leaks
In every home, the roof and attic are functioning elements of the building. Essentially, the roof and attic comprise a "system" that protects the building structure. This ensures protection and comfort for the home. In the short term, regular maintenance is required to ensure longer life for the attic and roof components. But at some point, in most every home, there's a need for attic or roof leak repair – sometimes a dire need.
In the event of environmental damage, or if maintenance has been neglected, attic and roof leaks can result in serious damage. That's why it's critical to have the roof inspected annually, and to have both the roof and attic professionally assessed for repairs. Indeed, a preventive approach does pay off – routine attic and roof repairs will pre-empt bigger problems from developing, not to mention those emergency situations.
When it comes to attics and roofs, we do it all at EcoComfort. Find out more about our range of services by calling 416-333-4554.