Attic Inspection
In a typical residential home, some 40% of your winter heating and summer cooling is escaping through the attic and roof. That's simply a waste of valuable energy and a waste of money. It may be happening because the attic insulation has deteriorated – or the original installation was inadequate – or worse, the attic and roof are allowing air to leak in and out of the cavity. In most homes, the attic is out of sight, and consequently out of mind. As such, a proper attic inspection is critical in identifying all types of problems associated with home energy issues.
How Does an Attic Inspection Work?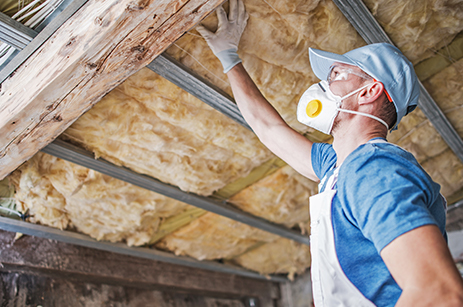 A thorough attic inspection will take a serious look at all of the physical elements that are contained in the attic and roof cavity. This would include the home's overall ventilation; the condition of existing insulation materials, and all of the structural components.
The whole idea with an attic inspection is to identify problem areas before they become big problems. It's the best way to identify air leaks, mold growth, and moisture conditions. And it's the most effective way to assess why energy bills are higher than they should be.
During an inspections, techncians will assess the quality of your attic insulation in Toronto and decide the best way to restore and maintain energy-efficiency.
Choosing Between DIY and an Expert
Choosing a DIY approach for attic inspection might be an option for some homeowners, but nothing can compare to an inspection expert who has the tools, experience and expertise. Simply put, attic insulation professionals know where to look and know what to look for. Indeed, the attic should be inspected periodically just from a maintenance point of view. It's a good way to diagnose potential problems and therefore avoid costly repairs once the damage is done. Some professionals recommend inspecting twice a year (spring and fall).
Main Attic Inspection Checklist Items
There are certain things that professionals include as part of a comprehensive attic inspection. All of these components should be addressed and documented in order to provide the homeowner with a good overview, and a good plan of action.
Ventilation – signs of inadequate ventilation would include condensation and mold growth
Insulation – signs of compacted insulation, insufficient air sealing, and even drafty areas
Water Leaks – water stains, rotting wood, and mold growth all point to some roof leakage
Animals/Pests – animal droppings, bird nests, and insect infestation all damage insulation
Air Ventilation – air vents and exhaust ducts should be allowing for optimum air circulation
In-depth Inspection of Attic Insulation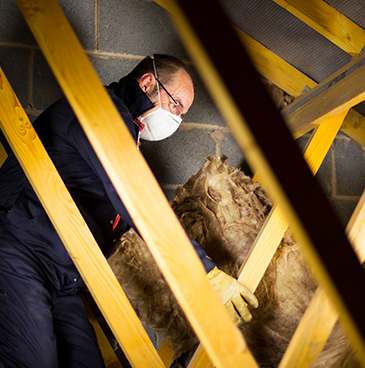 In most parts of Canada, extreme weather conditions persist in summer and winter. It means that attic insulation in Mississauga and the entire GTA must provide both indoor comfort and energy efficiency. Whatever the insulation product installed, the condition and performance of the material should be checked seasonally.
Because attic insulation is rated with an R-Value, a qualified attic inspector can determine if you insulation is doing its job properly or if upgrades and retrofits may be required.
The idea is to optimize performance so that winter heating costs and summer cooling costs are managed.
In-depth Inspection of Attic Insulation
In Toronto and throughout the GTA, EcoComfort Insulation and Contracting provides professional attic inspection services with a team of highly experienced attic and roof specialists. Our in-house team will assess the condition of your attic, report on the problem areas discovered, and recommend options for improving performance and energy efficiency throughout. At EcoComfort Insulation, we do it all – from attic and roof inspections; to old insulation removal, to installing attic ventilation, to upgrading insulation, to professional roof leak repairs.
Our people provide quality workmanship every time – and our work is fully guaranteed. Find out more about our full range of services by calling one of our experts at 416-333-4554.