How to Choose the Right Attic Insulation Company
Published on January 19, 2021
Choosing the right attic insulation in Toronto can make a huge difference when it comes to protecting your home from the weather. In the GTA, we see extreme temperature changes that range from -30º in the winter to +30º in the summer months, coupled with significant humidity changes.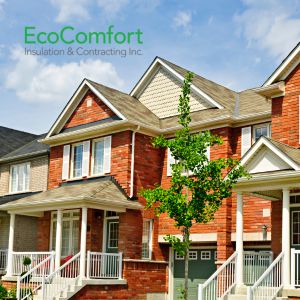 This stresses your home's insulation and can cause it to degrade and change faster than you might like. But how do you choose the right insulation company in Toronto for the job?
Tips for Choosing the Best Insulation Company
1. Look for reviews.
Knowing what your friends, family, and neighbours liked (or disliked) about a potential contractor is one of the first places you should start looking for an insulation company. Another popular method is to look for online reviews on websites like Google and HomeStars, where you can read a range of opinions left by real customers (Psst - have you seen our HomeStars page? Customers leave an average of 9.9 stars out of 10!).
2. Look for a company with knowledge and experience.
Professionalism isn't something you gain just by showing up - it's a skill that takes time and real-world experience. A potential attic insulation company in Toronto should be willing to tell you how long they've been on the job and what sort of qualifications they have. They should be knowledgeable in not just the types of insulation they offer but in local building code and be able to offer their expert opinion on what's going to make the biggest impact for your home and budget.
3. Great customer service.
Excellent customer service is just as important in contracting as it is in retail - a fact that our competitors sometimes forget! Excellent customer service is part of the EcoComfort business model, whether it's our manner on the phone, in your home, or after your service is completed. It's important for us to be honest, caring, and explain every part of the process to you, so that you feel confident and happy with our services.
4. Options.
The best insulation companies specialize in their craft, know that there's no one-size-fits-all product, and offer more than one type of insulation product. They also know when and where those products will be most effective depending on your home or project and will offer you their professional advice and recommendations so that you get the best your money can buy and the right fit for your home.
Hire EcoComfort to Improve Your Attic!
EcoComfort is one of the GTA's top attic insulation contractors. We've worked hard for this reputation by being professional, knowledgeable and having excellent customer service, resulting in near-perfect reviews. We offer a range of insulation options so that we can give our customers a choice when it comes to material, R-value, and budget. For more information (and to talk to one of our friendly employees!), give us a call at 416-333-4554 to find out more about attic insulation in Toronto.