What Type of Attic Insulation Is the Best for You?
Published on September 24, 2018
When choosing to renovate our home, we naturally want the best product for the job - but when it comes to insulation, what is the best attic insulation on the market today?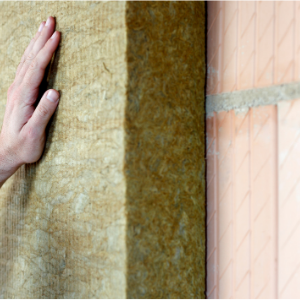 This can be a confusing question to answer for the renovation newbie. There are many different products on the market and it's not always clear which might be the best for you and your home. Where do you start? What is the best attic insulation in Toronto for you?
How Do You Know Your Attic Needs Insulation?
Whether you're already curious about adding new insulation to your attic or this is the first time you've ever thought of it, there are a few signs in your home that might point to old insulation that needs replacement.
You have high energy bills: Insulation helps to keep conditioned air in and exterior air out - if you have high monthly heating and cooling bills, this likely points to an insulation problem.
You have hot or cool spots and drafts: Have you ever walked into a room and felt the temperature drop? While Halloween may be approaching, a lack of insulation, not ghosts, is the likely culprit.
You have trouble regulating your temperature: A home with poor insulation often means you're constantly turning the thermostat up or down a few degrees to stay comfortable.
Temperature is crucial to our indoor comfort and even our health - so paying attention to a fluctuating environment can tell you a lot about what's going on in your attic. Choosing the best attic insulation for the needs of your home can help to reduce and eliminate these temperature problems and save you hundreds of dollars every year in energy costs.
The Types of Attic Insulation
So what IS the best attic insulation? At EcoComfort, we get asked this question a lot, and, to be honest, there's no straightforward answer. Every home has its own unique ecology that is affected by factors such as location, weather, elevation, and more. However, finding the best attic insulation for your home can be whittled down to three different formulations: batts, blown, and sprayed.
Batts: These are large rectangular pieces of insulation made of interwoven fibres constructed from fibreglass, rock slag, and cotton, among other materials. Batts are great for some spaces, like wall cavities, where you have a rectangular space to fill, but may not work as well for attics with lots of small cut outs and architectural details. For any insulation to work well, you want as much of a complete, unbroken layer as possible - any holes will result in air leakage!
Blown in: Blown in insulation is popular for attic spaces for good reasons - it works, it's easy to install, and it can be used with other insulations. This type of insulation is made up of small pieces of material, often cellulose, that is actually blown into place - kind of like packing popcorn. It creates a fantastic insulating layer that can be blown into any sized and shaped space quickly and efficiently. If you already have something like batt-style insulation but need to plug holes or make it a little more powerful, blown in insulation should be your top choice.
Sprayed: This type of insulation is the most modern of the three. Spray foam insulation is made of a mixture of liquid polymers that are sprayed onto the surface being insulated, where they expand and harden into a nearly impermeable layer of long lasting, high R Value insulation. The two types of spray foam insulation (closed or open cell) have different pros and cons, but both bring bonus features to your home, like air and moisture barrier capabilities, as well as being highly resistant to pests, mold, and damage.
Choosing an Eco-Friendly Option for Your Attic
If you have concerns about the environmental cost of the products you choose for your home, the good news is that there are eco-friendly options available when it comes to attic insulation. Our climate is changing, and much of that change has been precipitated by the choices made by humans in the last two hundred years - while we can't turn back the clock, making environmentally sound choices for your home can have positive impacts on watersheds, air quality, natural resources, and garbage creation while cutting down on our collective energy use and CO2 emissions.
Installing new attic insulation, regardless of the type, comes with built-in environmental benefits - it helps you cut down on your energy usage. By choosing a green insulation material, you can add to your impact and still work with some of the best attic insulation on the market today. Blown in cellulose insulation is one of the most popular types of eco-friendly insulations because it's made of post-consumer paper products and offers great R Values, but fibreglass and even sheep's wool are also available.
Why R Value Matters
One common term you'll see in the insulation business is R Value, which is a way the industry measures the efficacy of any insulation product - the higher the R Value, the better it is at preventing heat transfer.
When it comes to types of insulation for the attic, the EcoComfort team prefers blown in insulation over spray foam. Why is this?
First of all - we know you're working within a budget. Secondly, we know you want the best attic insulation that you can get. Blown in insulation checks both of these boxes for most people, since it is inexpensive, can be installed quickly and efficiently, and provides an excellent thermal layer in your attic. While spray foam also provides excellent benefits and is a fantastic choice for attics, the increased cost and permanent installation may be a deterrent for some homeowners.
Choosing EcoComfort as Your Insulation Specialist
When it comes to installing insulation in the GTA, choosing the EcoComfort team gives you access to the knowledge and skills of a specialty team with years of on-the-job experience. Choosing the best attic insulation isn't just about picking the highest R Value rated product or the fastest installation - it's about knowing what your home needs for optimal performance and installing that product safely for maximum longevity.
The EcoComfort team can help you achieve greater energy savings, thermal performance, and help you choose the best attic insulation for the needs of your home. Get in touch - we'd be happy to tell you more about our products and services.