Attic Ventilation in Burlington
In any home, attic ventilation is part of an interconnected system that regulates temperature to facilitate energy efficiency and maintain home comfort. As it is, attic insulation, ventilation, and air sealing work together. Without proper attic ventilation, insulation does not perform at peak.
Ensuring proper attic ventilation in Burlington
In a typical residential home, warm air rises and collects in the attic. The attic vents are designed to allow warm air to leave through the vents. With sufficient air vents installed, optimal ventilation is ensured throughout the attic and roof. Air ventilation is especially important for managing the humidity that collects and minimizing moisture in the attic. As such, a well-ventilated attic does not allow excessive air moisture to accumulate, therefore avoiding problems associated with high levels of humidity.
Problems with Poor Attic Ventilation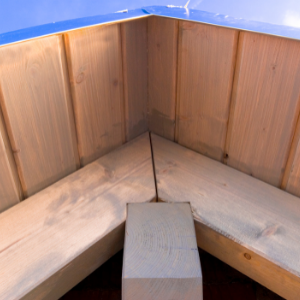 Inadequate attic ventilation in Burlington can lead to various problems around the home that range in severity:
Rotting Materials & Roof Damage
Ineffective Insulation
Mold Infestations
Temperature Fluctuations
Rising Energy Bills
Ice Dams
Poor ventilation in the attic can lead to other more severe problems. Heat Retention and moisture build-up can cause homeowners to need a full range of attic services from insulation removal, mold remediation, and insulation upgrades.
Signs that attic ventilation requires upgrading
When a home's attic ventilation is insufficient, the heating and cooling system (HVAC) must work harder to provide optimal indoor comfort from season to season. Poorly performing ventilation will also allow moisture to accumulate in the attic and may even allow mold to grow. More than that, poor ventilation allows ice to form along the roofline in winter. For professional attic ventilation in Burlington, the best option is to work with professionals who have the expertise.
Different types of attic vent solutions available
At EcoComfort Insulation & Contracting, we being with a FREE consultation to assess your needs and recommend the best ventilation system. We offer a wide variety of vents, each to suit a need.
Low Profile Vents are basic vents, without any moving parts, installed strategically in the attic.
Static Ridge Vents are designed to provide even temperature distribution throughout the attic.
Soffit/Eave Vents allow cooler air into the attic, allowing warmer moist air to be ventilated out.
Rafter Vents are designed to keep soffits clear so that fresh air can more easily enter the attic.
Gable Vents are installed in the gable of the roof, which is where warm air most easily collects.
Power Vents are motorized and are controlled by fluctuating temperature and humidity levels.
Opting for Expert Attic Inspection
Before installing air vents, an expert attic inspection in Burlington is necessary to identify attic weaknessess and maxmize results. While a DIY inspection might be cost-saving, nothing compares with a professional inspection from the attic experts at EcoComfort. A thorough attic inspection will assess the entirety of the space - from air-tightness to ventilation to insulation. At the same time, necessary repairs and retrofits are recommended. The aim, of course, is to optimize energy efficiency and enhance indoor comfort. Professionals with specific expertise are the best option for this work.
For attic ventilation and attic inspection in Burlington Choose EcoComfort Insulation & Contracting
At EcoComfort Insulation & Contracting, customers are assured of complete satisfaction from the minute we start. In Burlington and throughout the Greater Toronto Area, we guarantee our products and installations regardless of the scope of work. We provide a full range of attic services to the homeowners in the Burlington area: see how we can help.
Contact the attic experts in Burlington to see how the EcoComfort team can serve your home.