What Factors Affect Attic Insulation Cost?
Attic insulation costs can delay property owners from upgrading their insulation. Still, overtime putting off attic insulation upgrades can end up causing more expensive heating and cooling bills, as well as HVAC maintenance. Upgrading to blown-in insulation with EcoComfort will save you in the long run.
Here are some factors that influence attic insulation costs with EcoComfort.
Attic Insulation Removal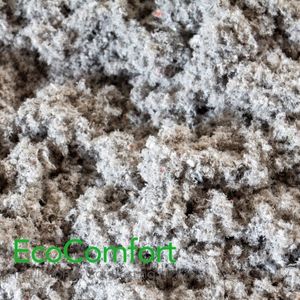 Depending on the condition of your existing attic insulation in Toronto, Mississauga, Vaughan, or anywhere else in the Greater Toronto Area, you may need attic insulation removal before your attic insulation upgrade. Upon conducting an attic inspection, our team will determine if you're in need of attic repairs before you upgrade to new blown-in insulation.
Attic Insulation Services
Attics are often the victim of infestations, be it mold, asbestos, or pests. EcoComfort offers attic insulation removal and attic mold remediation services if necessary. Your attic insulation costs will depend on the number of services you will need. The EcoComfort team provides upfront pricing and reasonable pricing on all of our services. With attic inspections, attic roof leak repair, and mold removal services, you can protect the health of your indoor air quality and ensure your attic insulation lasts for many years.
Attic Size
The size of your attic will directly affect the amount of insulation you will need for your attic insulation upgrade. A larger attic will require more insulation material and will take longer to install, increasing the overall cost. Conversely, a smaller attic will require less material and be quicker and easier to insulate, resulting in lower costs.
For more insight on your attic insulation costs, contact the EcoComfort team for a quote.