Attic Inspection In Vaughan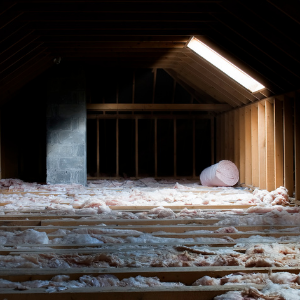 In most residential homes, the attic allows winter heating and summer cooling to escape through the roof cavity. When a home doesn't have high-quality attic insulation installed throughout, it's a recipe for wasting energy and money from season to season, year after year.
The attic is basically out of sight in most homes. But it's not empty space – it actually has a significant impact on many aspects of the house. With a routine attic inspection in Vaughan, homeowners can determine the condition of the attic and identify problem areas.
A comprehensive attic inspection assesses everything throughout the roof cavity – from the structure itself to the existing insulation to the ventilation components. The aim of an inspection is to identify potential problems and to prevent any existing problems from deteriorating.
Scheduling an Attic Inspection in Vaughan
A comprehensive attic inspection will yield a lot of information for a homeowner. There could be moisture issues – there could be mold growth – there could be attic insulation that's inadequate for the purpose. The inspection could also reveal if there are rodents or insects present.
Attic inspections also assess the condition of the physical structure. There's no doubt that roof problems should be identified early to prevent more severe problems from developing. The fact is many minor issues can become more significant issues and, therefore, costlier issues.
Identifying Underlying Problems in the Attic
The primary purpose of an attic inspection is to identify problems at an early stage. With insulation, for example, a good inspection will identify deteriorating materials and deficiencies in the installation. At the same time, it's possible to locate air leakage.
Because attics are typically out of sight, developing problems are also out of sight. That's why a comprehensive inspection is critical. It will allow for the physical structure to be assessed and will provide practical remedy options. This is the best way to maintain optimum conditions.
A DIY Approach or a Professional Approach
It's true that some home improvements can be undertaken with a DIY approach. And for some homeowners, a DIY approach to attic inspection might be tempting. The truth is, nothing compares with a professional who has the experience and expertise with attic inspections.
Professionals know what to look for in the attic and roof cavity. Some even recommend a twice-yearly inspection (in spring and in fall). It's an excellent way to ensure that everything's in good shape. It's also a good way to identify any issues that need immediate attention.
For those who are buying or selling a home, attic inspections are recommended. Having a good inspection can avert surprises and costly repair work. Even more, a comprehensive inspection will assess all of the essential physical elements (airflow, insulation, ventilation).
What To Expect from an Attic Inspection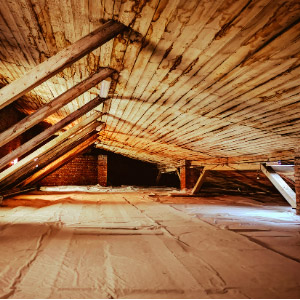 When it comes to an attic inspection in Vaughan, homeowners should expect a process that is complete and comprehensive. All of the physical elements in the attic should be assessed, and a factual summary submitted (including specifics for practical repairs and retrofits in the attic).
Ventilation
When air ventilation is insufficient, moisture accumulates in the attic, with possible mold growth.
Insulation
Attic insulation may be compacted or deteriorating – both are signs of inadequate performance.
Water Leaks
Water stains and rotting wood are both signs of water leakage that will require proper repairs.
Animals
Bird nests, animal droppings, and insect infestations can be identified with an attic inspection.
Exhausts
Exhaust ducts and air vents are inspected for performance in providing proper air circulation.
Inspections Effectively Assess Insulation
Attic insulation must provide optimum indoor comfort throughout the winter and summer. Any deficiencies in either product or installation will definitely compromise indoor comfort and energy efficiency. Heating and cooling performance is directly affected by inadequate insulation.
A good attic inspection will establish whether existing insulation materials are doing a good job. At the same time, upgrades and retrofits would be recommended to achieve improved insulation performance. The overall objective would be to maximize energy efficiency in the home.
For a Professional Attic Inspection in Vaughan, Count on EcoComfort Insulation and Contracting
Homeowners in Vaughan and the GTA can count on the professionals at EcoComfort Insulation and Contracting for attic inspections that are complete and comprehensive. Our team will assess the condition of your attic and roof as well as the performance of your attic insulation. We also check the entire roof structure for potential problems and issues.
Working with EcoComfort, homeowners are offered repairs and retrofits e designed to enhance home comfort and home energy efficiency. We do it all under one roof – from professional attic inspection to insulation removal to insulation upgrades. We provide both high-quality products and high-quality installations, with all of our work fully guaranteed.
Find out more by visiting our company website or calling one of our in-house specialists at 416-333-4554. To immediately arrange for a service or to request a FREE estimate, fill out our handy online form.